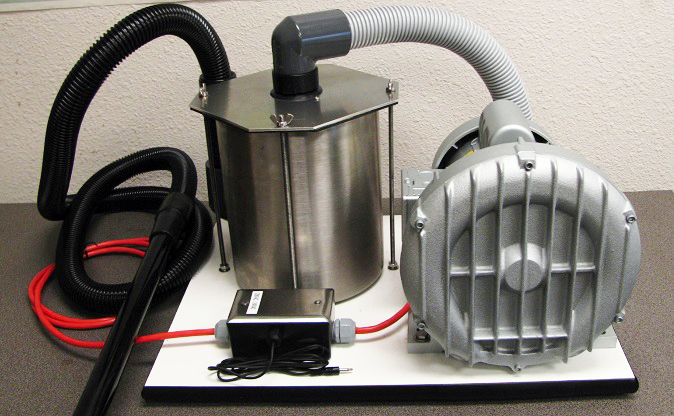 ► Price: Ask for quote
► Controllable by the Machine
► Long Service Life
► Low Noise
► 100-120V / 60 Hz or
► 220-240V / 50 Hz

Other Recommended Links:
► System Selector
► Professional Vacuum System
► Large Vacuum Table
► Standard Vacuum Table
► Vacuum Generator

This vacuum (debris collecting system) has very long service life and low noise. It contains a Vortex turbine vacuum generator with single phase motor, stainless steel canister and submicron filter.
This vacuum configuration has most of the advantages of the more expensive model but has a significantly lower price.
It is a must unit if you anticipate subjecting any of the Accurate systems to heavy usage. If in doubt, please contact us for more specific advice.
This unit is controlled directly by the Accurate family of machines and does not require the "automatic vacuum starter" option. For this unit you can choose between parameters 100-120V / 60 Hz and 220-240V / 50 Hz.